I'm busy working on my blog posts. Watch this space!
Please reload
I've been thinking a lot about marketing lately.
A LOT.
Actually, if I'm being entirely honest--I've been DOING a lot of marketing lately, both in my 'muggle job' and also as a performer.
My one-woman show, 'Swipe Left: Dating in the Windy City Blows', has been getting some serious attention and traction (for more about the show, upcoming performances and such, click here). This week, I was selected to participate in the first ever Chicago Cabaret Week Festival, this upcoming March 21-29th, 2021. Through the work of about twenty dedicated and tireless individuals, DCASE will finally be dedicating an entire week to recognizing the important cultural significance of this art form.  
The one interesting plot twist is that there are 60 shows that have been selected to participate--and due to the nature of the way the panel set up the show selection, not all participants will actually be participating. 
Yes, you read that sentence correctly: not all selected participants will participate.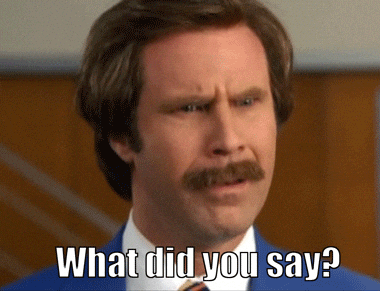 The planning panel thought that the best way to design the Festival was to allow venues to 'shop' through a list of shows, all of which had to pass a selection process by the panel. I am unaware what the requirements were for selection, as they were never made public. After being presented with this list of shows, venues will then select shows that they are interested in and approach the artists individually rather than allowing the artists to solicit the venues. 
After reading this, some very important points sprang up in my mind: 
1. Marketing becomes more important than ever in a situation like this. Those artists who do not have the exposure, background or socioeconomic resources to participate in wider-brand marketing will surely fail this test, regardless of whether or not their cabaret and/or their own performance is of quality. If you didn't have videos to showcase your talents, you weren't even eligible to pass the first round of panel selections (so I guess I lied--I know of ONE requirement to be selected, sorry).
2. Allowing the venues to approach the artists individually puts all the bargaining power in the hands of the venues rather than the artists. This is especially important when it comes to discussing financial compensation. We have been assured by the panel that all the shows have been asked to charge $15-25/ticket. However, house sizes vary, which means income will vary. Also, individual artists are responsible for bargaining with the venues to set how much of a ticket price the house gets to keep vs the performers. Artists are NOT allowed to publicly announce their participation in the Festival, so no one is aware of any other shows that are participating and are unable to discuss compensation or bargaining tactics with other artists. When the artists are unaware of the other participating venues and are unable to compare rates with other artists, how are they to feel any sort of assurance that they are not being actively taken advantage of, and that they are truly receiving payment that's worthy of their work? 
3. By allowing the venues to select the shows they will chose to produce, the panel is unaware that they are asking the venues to self-identify their own individual branding.
It's the third point that interests me most right now--to ask venues and theatres who have volunteered to participate in the Festival to self-identify their own brands. This is not only risky for the theatres, it's downright dangerous in terms of future productions, sponsorships and co-productions.
Let me break this down a little more: To my knowledge, I am the only person performing a one-woman show as opposed to a traditional cabaret in this Festival. I am also a cis-gender, Caucasian Millennial woman who is addressing a rather unusual topic of internet dating mishaps. It's a comedic show which I workshopped, wrote, and then rewrote several times specifically to appeal to a wider audience---but the venues don't know that.
All they know is that there is a tall white girl onstage singing songs about sex that include four-letter words.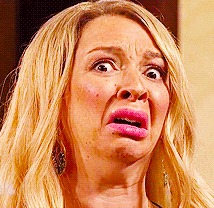 If this is the only information that they can garner, what impotence do they have to select my show against a more conventional cabaret? Why on earth would they chose to produce a mouthy blonde's comedy instead something 'safer', one that features a bland white guy on the piano and an older woman in her 50's singing Rogers and Hammerstein?
I'm not talking about artistic merit, mind you, or even production quality.
I'm talking about brand management for the venues themselves.
Space in the Windy City is at a premium. Most storefront theatre companies rent spaces at other theatres for their productions, because they themselves cannot afford to rent and occupy any one space for longer than the run of a show. Permitting costs, general upkeep, and event insurance take up an enormous chunk of a company's yearly production budget. Those who are financially-blessed enough to have their own spaces have other battles to deal with, including attracting and retaining an audience base. Theatres tend to become cautious animals, not wanting to take a risk on a show that won't sell out. They are careful not to produce anything that might offend audience members, as they are always courting them in hopes that they'll one day become seasoned ticket holders. Why would they take a risk on an unknown performer's cabaret, let alone one that's a little more risque than the norm? True, I'd only be allowed a single performance--but by allowing me onto their stage, the venues are actively saying to the world, "We support this, we chose this, this is the type of art we make here." 
Don't get me wrong, I desperately want to participate in the Festival. DESPERATELY.
I'm hoping against hope that at least one venue decides that I tickle their pickle, but I can see the conundrum I present to them. As much as they might want to play ball with me, 'Swipe Left' is a business risk, and not exactly a sound one. I get to leave the stage after the show---they would be left with the repercussions. 
I knew this might happen one day when I created 'Swipe Left'. I knew that not everyone would be interested in yet another wacky love story (or as I call them, 'a series of most unfortunate and completely self-imposed events'). It's sort of become my personal artistic mantra this year, #NotForEverybody. I think it should be every performers' mantra--on some level, you have to know that if you're truly putting yourself out there, your work won't be appreciated by everyone.  
About a week ago, Seth Godin (my marketing fairy godmother) wrote in his business blog, "If you're creating something where widespread inputs, usage and adoption lead to significant benefits, it's worth considering who you're excluding."
By creating 'Swipe Left', I had to think a little about this. Everytime I rewrote it, I had to revisit the question: who am I writing this for, and how far am I willing to change my own story? I wanted to design a show that would make everyone in my audience laugh along with me, so I had to work on softening up the stories. I had to take the harder edges of my own hurt feelings and wear them down to become something laughable and enjoyable to others.
But I never actually thought about who I might be excluding while I wrote the show. What audiences would want to pay for the pleasure of seeing me (a Caucasian, cis-gendered woman) sing onstage? From this group, how many of them would want to hear me sing about dick pics? How many of them would stay for a show that deals with dating, when a majority of Chicagoland audiences self-identify as 'coupled'? With every choice, my audience base gets smaller and smaller. 
Godin claims that marketing gurus often make the mistake of focusing on too broad an audience--they obsess about the minimum viable audience, then force themselves to open up and allow in as many possible bases. Marketing specialists will tell you that this practice forces us to make something for the largest possible audience, and that's truly better from an entrepreneurial standpoint. 
But...I'm not an entrepreneur. Or rather, I am, but a wacky one--I'm an entrepreneurial artist, a sort of miraculous marketing mutt. Being a mutt means by nature, I don't believe in rules. I'm less restricted by past practices and beliefs and more interested in the exploration of my own truth. I don't have to be worried about creating a product that will last the test of time, I just have to worry about making people laugh for 50 minutes. And that means that at the end of the day, some of the stories HAD to stay the same. Some of the rougher, dirtier, uglier parts HAD to stay in order for me to be true to myself and my own journey. If this means that Claude from Naperville won't want to take his wife Maude to see my show, so be it---best of luck to Claude and Maude, and I hope they enjoy whomever they choose to see sing 'Some Enchanted Evening' over and over again. 

For me and my house, we'll be singing 'The Vatican Rag' after telling the story of accidentally sleeping with a priest. Because that's MY truth, and MY story, and I can dumb it down, but I can't change it. 
Once we identify those we seek to serve, broadening access can be a powerful way to add impact to the final product. But keeping true to your artistic merit is also incredibly important. Yes, you should spend time thinking hard about who and what your final product is for--just don't forget to include yourself in that number.
Please reload
I'm busy working on my blog posts. Watch this space!
Please reload